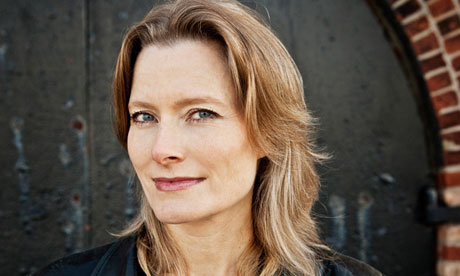 Jennifer Egan's
A Visit from the Goon Squad
won the 2011 Pulitzer Prize for Fiction, after receiving rave reviews when it was published. It is a collection of linked short stories that tell us about the pretty messed up lives of different characters at different times, past and future. They are more or less closely related and converge at different moments. Some are beyond redemption but there's hope for others.
Goon
squads were originally groups of violent
thugs
who would beat up anyone opposed to certain labor unions and corrupt political machines. As one of the characters says: '
Time's a goon, right? You gonna let that goon push you around?
'. This is the main theme in the novel, how time and circumstances shape people's lives.
Now, it might seem like a dark, depressing book, but actually it isn't boring at all: it's
fast-paced
and there are funny stories too, like the one about the public relations manager who represents a dictator. A particularly touching story -my favorite- is just a slide presentation! The last story describes a future in which the music industry is driven by
toddlers
.
This is definitely a good read and I highly recommend it. Of course, it is available at our library.
More about
A Visit from the Goon Squad
: